IFR26650EC
Drypower IFR26650EC Lithium Iron Phosphate Cell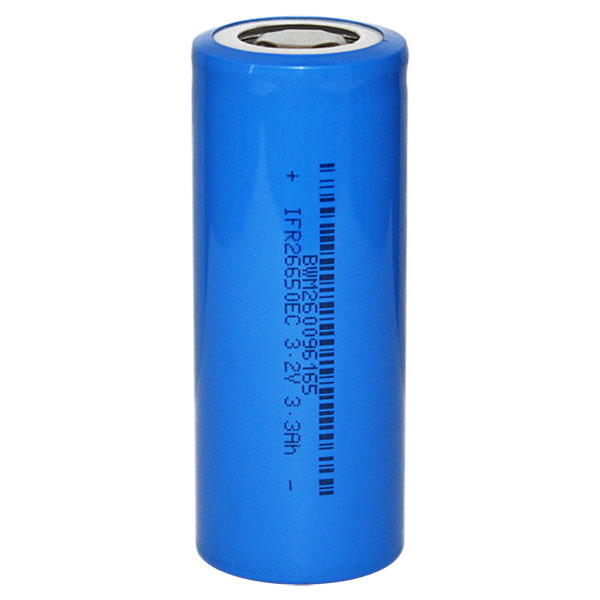 Comments
Important Information Regarding Rechargeable Lithium Cells - LITHIUM ION (LiIon) & LITHIUM IRON PHOSPHATE (LiFePO4)
Do not attempt to charge these batteries using chargers for nickel based batteries or any charger not specifically designed for rechargeable lithium technology.
This cell is manufactured for use in a battery pack assembly. It is not intended for use without a protection circuit. For equipment designed to use individual cells a protection circuit can be incorporated.
Single unprotected cells are available to recognised customers. An indemnity waiver may be required for supply to take place.
Data Sheet
View Data Sheet
Can't read the data sheet? Try
www.adobe.com
Chemistry
Lithium Iron Phosphate
Voltage
3.2V
Nominal Capacity
3300mAh
Maximum Continuous Discharge Current
10000mA
Selling Unit
EACH
Termination
Width
26.3mm
Height
65.5mm
Length/Breadth/Depth
mm
Weight
80g